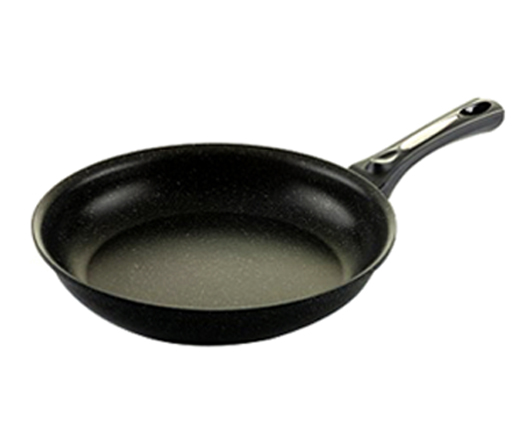 넥서스  NEXUS
 
Size
PCS.
CTN Size
Fry pan
20×4.7
10
54.8×24.5×25
24×5.2
10
61.3×26.8×29.5
26×5.5
10
62.8×29.8×27
28×5.7
10
64.3×31.8×26.5
30×5.8
10
65.3×33.8×26.5
32×5.9
10
65.3x35x26.5
Square pan
26x26x5
10
65.8×29.8×27.5
Wok
26×9
10
64x32x23.5
28×9
10
65x34x25
30×9
10
66x37x24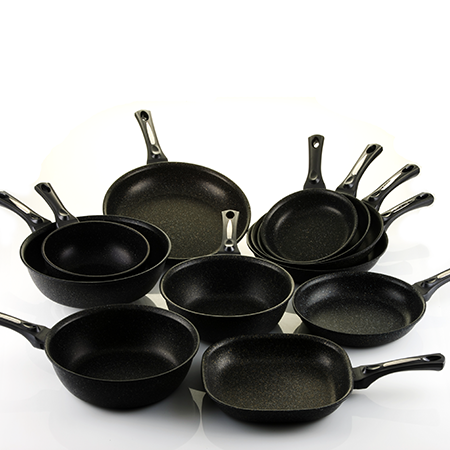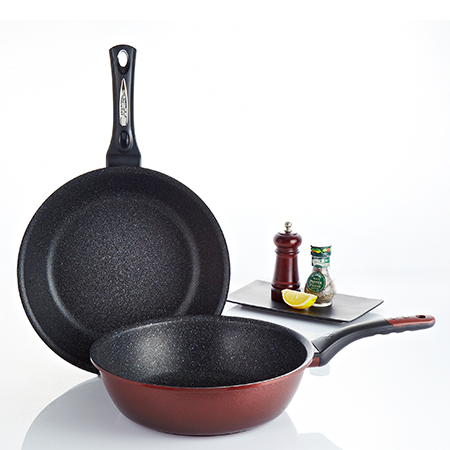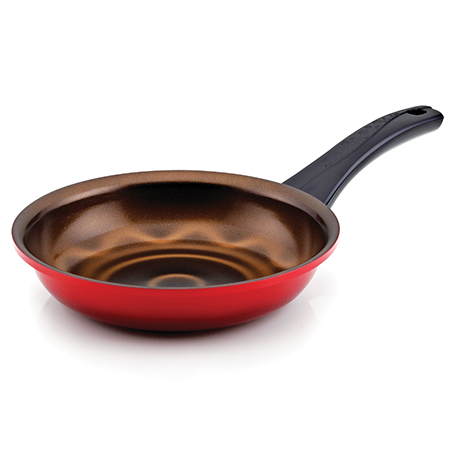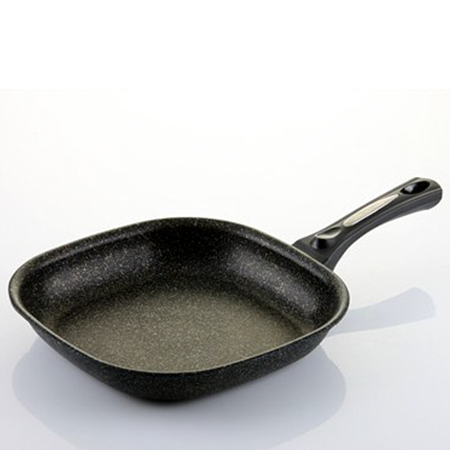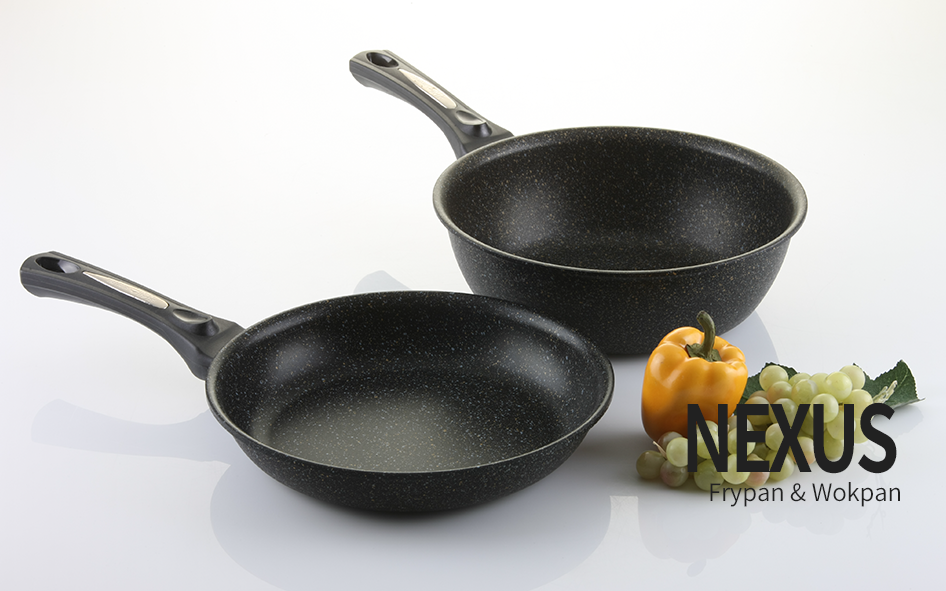 세라믹코팅(CERAMIC COATING)
Excellent surface hardness (Pencil Hardness Test 8H), Basically its component is harmless to human body.
이노블코팅(INOBLE COATING)
Patented new PTFE (Fluorine) coating.
Up to 10 layers (interior 7+exterior 3) coating can be applied, and it has long life and strong durability as the coated film thickness is much thicker than current PTFE coating.
(Passed 1-million-time Wear Test based on JIS, Japan).
It has advantages of both PTFE coating and ceramic coating.
다이아몬드코팅
(DIAMOND COATING)
PTFE- based Diamond coating, Pattern printing.
Excellent Non-stick function, Easy cleaning, Surface hardness stronger than marble coating.
마블코팅(MARBLE COATING)
Non-stick coating based on general PTFE (Fluorine)
Excellent Non-stick function, easy cleaning, color adjustment available.
*Keeps stocks of the products for gas only, small-quantity order available.
3D세라믹코팅
(3D CERAMIC COATING)
Patented coating of Seshin Industry Inc.
Acquired Certification of German LFGB (TUV). With the coating having 3D-effect on the surface, various design can be realized while keeping characteristics of Ceramic